In 1955, a group of parents came together in connection with the educational needs of children with developmental disabilities. Fund raising was done to build the Sunshine School in Hornby – for children from 6 to 18 years of age with a developmental handicap. Thus began an Association focused on supporting people with developmental handicaps, now known as Community Living North Halton.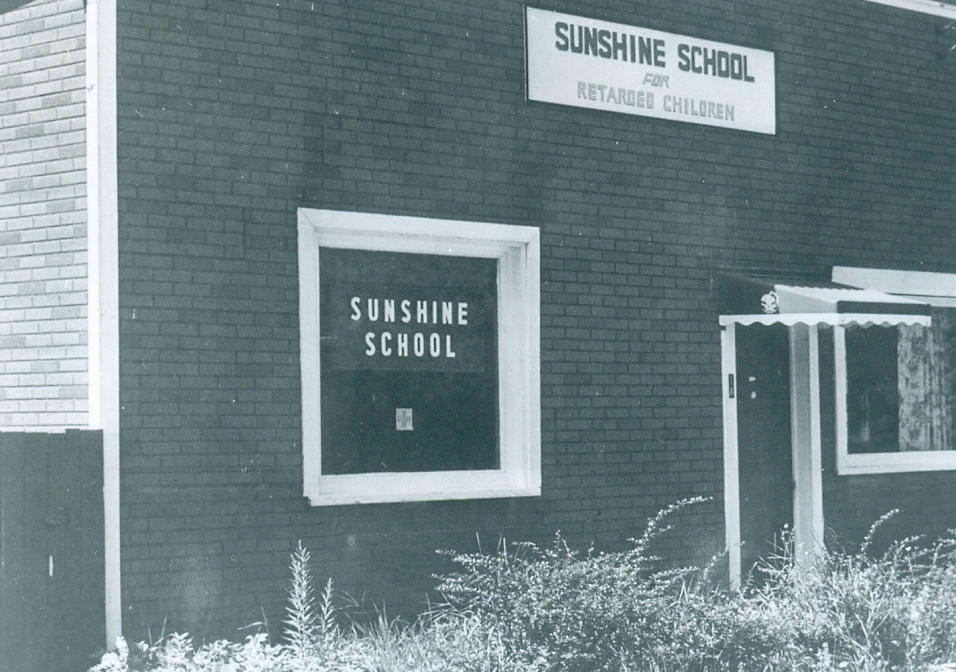 Going into the 1960's, society became more aware of the needs of individuals with a developmental handicap – and their families. Many families wanted their children home with them rather than be institutionalized.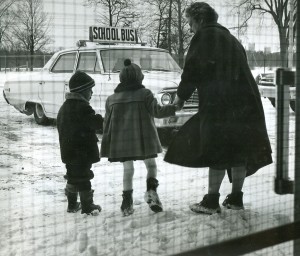 The North Halton agency was the first to change its name from the Association for Retarded Children to the Association for the Mentally Retarded. In the mid 1960's, a sheltered workshop was started (Halton Opportunities Enterprises) to serve adults with a developmental handicap. It started in the garage of one of the Association's parents. Later it moved to Hornby and formed the basis for our Vocational Program (ARC Industries). In 1968, Tinker Bell Nursery School was started for 2 to 6 year olds. Also in this decade came a landmark in that the Ontario Government moved to accept more responsibility for the provision of services for people with developmental handicaps, and sought to respond to the need for a greater and wider range of services required within communities.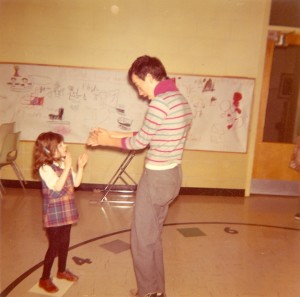 In the 1970's, the Ontario Ministry of Community and Social Services took formal responsibility for individuals with a developmental handicap, and legislation was passed to fund various programs/services in the community through local community agencies. There was also a provincial and national movement of "de-institutionalization", enabling people to move back to their home communities. The Ontario Ministry of Education took a first step toward responsibility for educational services. Also in that decade, North Halton, Oakville and Burlington Associations operated the Halton Developmental Centre for severely developmentally handicapped children – ages 6 to 18 years. But we were not finished yet. In 1976, we went on to develop Residential Services, namely, building the Countryside Residence in Hornby, for 16 handicapped adults. An Auxiliary Living Program was established in Milton in 1977 – to encourage individuals to live more independently.
In early 1980, with these achievements behind us, we continued to grow and developed an Adult Development Program for adults who were severely handicapped – together with a variety of "supported services". These included: The Saturday Centre; Respite Care and summer programs.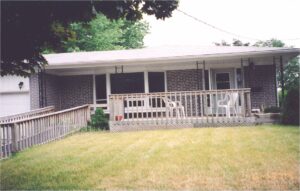 We also replaced our 16 bed Countryside Residence with smaller, more effective settings and expanded our residential and vocational services with the opening of the Mill Street and Market Street residences in Georgetown, a Townhouse in Milton, and a second ARC Industries in Milton. The trend towards de-institutionalization continued and at the same time a growing number of individuals with a developmental handicap were growing up in their family home and needed services in their local communities. There was also an increased awareness that handicapped people have the right to the same levels and quality of services as non-handicapped people in the community.
In 1987, the North Halton Association began providing resource teachers to serve children with developmental delays who were enrolled in regular day nursery programs in the community. One of the difficulties and challenges in the 1980's was a shrinking funding base. There was a need to be creative – for our folks had more complex needs. There were fewer volunteers available and there was also concern for individuals whose parents were older and unable to care for them. With funding from the Ministry of Housing, we opened a home on Weber Drive, Georgetown, in 1989. This was North Halton's first ambulatory care home. Our agency adhered to the principle that the programs offered must reflect the needs of each individual and that our services adapt to meet the unique needs of each individual. We did not, and still do not, expect the individuals to adapt themselves in order to fit into "programs" or "services".
One of the most significant changes came for us in 1987 when our membership voted to change our name to the North Halton Association for the Developmentally Handicapped.
As we entered the 1990's, our Supported Independent Living program became an independent service from the Residential Program, ensuring more emphasis on independence for our participants. We celebrated Tinker Bell Nursery's 20th Anniversary and also saw this core program close as our Children's Services were committed to total integration. We also celebrated the 10th Anniversary of the Saturday Centre and attained funding from the United Way funding for our recreation and leisure programs. Two of our proudest achievements were the introduction of Person Centered Planning, along with the Board Position Paper – Moral Ownership – Vision and Valued Outcomes.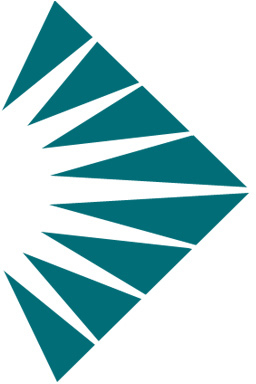 In May 1997, after pressure from the people being supported, the membership agreed to change the name of the organization to Community Living North Halton.
The late 90's saw further de-institutionalization and additional numbers of people receiving supports and services. Changes and flexibility in the models of support were also developed, including homeshare and Live-In Manager, as we sought to create more homelike environments for people. In order to keep up with the demand, Day Support Services expanded to support more individuals in 1999.
In February 1998, the volunteer Board of Directors agreed to set up Community Living North Halton Housing Corporation and to use a bequest as "seed money". The purpose of the new corporation was to provide safe, secure housing – typical homes in typical neighbourhoods – for people with developmental disabilities. To date, this corporation owns seven (7) houses, in which nineteen (19) people are supported. It is also a planning tool as families look to provide the future security of shelter for their loved one.
Through the early part of the new century we continued to grow. We had many new initiatives that helped us to support people with developmental handicaps who became more and more active in clearly articulating to us what they needed in order to live full lives.
For example, in 2001, the Passages transitional program began and was designed for young people graduating from high school and moving into community. As well, a new home was purchased on highway 25 and another on Trafalgar Road to better support individual needs. We also began a business called "Community Catering" in 2004 that provided employment opportunities and training to individuals we support, as well as a much needed service industry for the community.
The latter part of the first decade in the 21st century found us continuing to grow and develop. We were 50 years old in 2005 and had great celebrations during our 50th year anniversary. We had a community picnic in the park and an afternoon tea with one of our founding families, Mrs. Helen Howard. In addition, we made a spectacular quilt that was put together with many hands including people supported and people who are employed at the agency.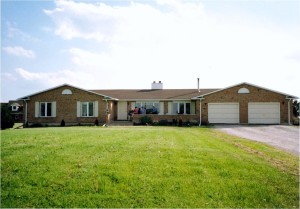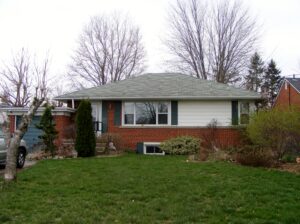 In 2006 we bought 2 new homes in Milton to create opportunities for two individuals living at the Huronia facility to move to our community and expand our residential services. In that same year we also sold Market Street, one of our larger group homes in Georgetown, and purchased 2 new properties so that people could live together in smaller numbers where they were really at home. Also in 2006 we developed the Dreampath, which is a creative planning tool for the people we support and their families. In that same year, the Board of Directors developed a new strategic plan. They defined our vision as being, "A community where everyone belongs and is valued." The strategic plan has helped us to identify the priorities and goals of the agency.
The people we support developed a self-advocates committee in January of 2007. This committee has provided valuable input into the creation of an "Individual Bill of Rights" for the people we support and have revised it once since then. In January of 2008 they changed their name to "The Voice Advocacy Committee" and they work hard to deliver a workshop to others with developmental handicaps. The workshop is called, "Keeping your Dreams Alive". They have also started to take part in the review of intrusive practices and restrictive measures as of June of 2011.
Also in 2007, Passport funding was initiated by the Ministry of Community and Social Services. This money provides dollars to families whose children are graduating from High School and who are without a Day program space. This funding is directed to the family themselves, and they pay for their own supports. We entered into our first 2 Passport agreements during that year.
Again In 2007 we were proud to be the first agency accredited in the province by FOCUS Ontario Accreditation services. We met many of standards set out by that accrediting body and continued the process with the initiation of a Continuous Quality Improvement Committee.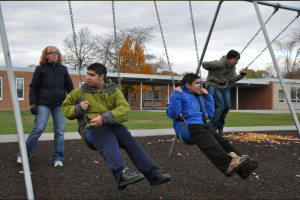 In March of 2008 we opened an After School Respite program with a particular focus on serving children and young people with autism. We continued our program of summer camps for children and young people as the Kiwanis Club in Georgetown continued to support us to run the Kiwanis Camps, and we expanded our camp program to include "Respite Camps" so that we had more opportunities for children with developmental disabilities who wanted a specialized camp experience.
2008 was a big year, as we also combined the Residential and Day support services under one manager in Milton and one manager in Halton Hills. A specialized respite opportunity at our specialized support home was also developed to enable families to make application for this respite bed for individuals with needs such as psychiatric care and structured behavioural supports. The goal was that this respite opportunity would add specialized training to individuals who use it, in order that they can return to their family home or to a less structured living situation.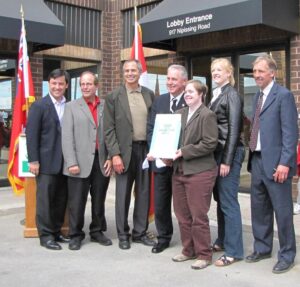 We grew again in April of 2010 when we opened our Martin Street home in Milton. This house offers two apartments and supports 4 individuals in a beautiful down town setting. 2010 also brought us our "First Annual Backwoods Retreat". This was a vacation opportunity as well as a time for people to try new activities that had not been tried before.
2010 was also the year that we were accredited by FOCUS Ontario for the second time; again meeting many of the standards of care and learning more and more how to make the lives of the people we support better.
Our big accomplishment in 2011 (the new decade) was the move to our new building at 917 Nipissing Road in Milton. Our new building was bought in January of 2010 and renovated for us so that Day programs could move into the site in March of 2011 and Central Office and Child and Family Services could move in during April of 2011. The government of Canada provided us with an Infrastructure Stimulus Grant so that the space is designed to suit our needs. We began leasing space in our new building to the community with an eye to working with local businesses and community partners so that 917 Nipissing Road becomes a resource to the community. A Grand Opening was held on June 29th to celebrate the new building and some of the successes of the year.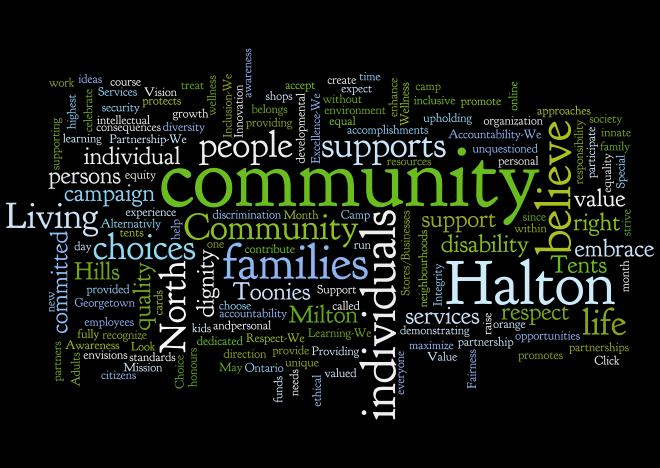 Our work continues to develop as we seek to ensure that we live in, "A community where everyone belongs and is valued."
As of March 2015 we are providing supports and services as follows:
14 Adult Residential homes
Supported Independent Living
Homeshare
Horizon Packaging – Two (2) business locations
Lunchbox Cafe
Supported Employment with a variety of options
Lifeskills – Four (4) locations
Children's Services Providing services in Milton, Acton and Georgetown
Resource Workers in Daycare and Elementary Schools
Transition Services for Teenagers Transitioning from High School to Adulthood
Recreation/Respite Saturday Centre / Friday Friends / Drop-In Centre
Camp programs for children and adults
After School Respite  for young people each week during the school year