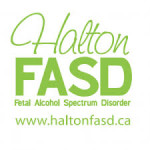 Training and Case Conferences.
TRAINING FOR PARENTS/CAREGIVERS AND PROFESSIONALS SUPPORTING SOMEONE WITH DIAGNOSED OR SUSPECTED FETAL ALCOHOL SPECTRUM DISORDER (FASD)
At the training you will learn:
1. How prenatal exposure to alcohol affects the brain
2. How FASD impacts behaviour and functioning
3. An intervention framework for supporting individuals with FASD
4. How to improve transitions and advocate for appropriate supports
Two-Day Training: October 19 & 24; 9am-4pm
Evening Sessions: October 3, 10, 17 & 24; 6:30pm-9pm; Burlington
$50 Registration for Professionals, Parents/Caregivers are free
For more information on Halton FASD please click this link
Please click here for full details and flyer
Case Conferences:
Gain a better understanding of the needs of individuals living with FASD
Benefit from shared beliefs and priorities
Receive coaching with an FASD perspective
Expand your skills and knowledge within the family's circle of support
Case Conferences are 90 minutes and bergin at 1:00pm.  Locations determined based on the needs of the families.