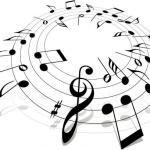 2017/2018 year of Sunday Sing starts October 15, 2017.
Everyone is welcome to come at 3:00 pm for a time of singing, sharing and caring.
We hope you can come with your staff and enjoy an afternoon with us.
Please try to come right at 3:00 if possible so that we can get started on time.
Note different locations on different dates below:
Dates:
October 15 at Milton Gospel Hall 306 Ontario Street North, Milton ON
October 29 at Bob Rumball Centre 7801 No. 5 Sideroad, Milton ON
November 12 at Bob Rumball Centre 7801 No. 5 Sideroad, Milton ON
November 26 at Bob Rumball Centre 7801 No. 5 Sideroad, Milton ON
December 10 at Bob Rumball Centre 7801 No. 5 Sideroad, Milton ON
January 14 at Bob Rumball Centre 7801 No. 5 Sideroad, Milton ON
January 28 at Bob Rumball Centre 7801 No. 5 Sideroad, Milton ON
February 11 at Bob Rumball Centre 7801 No. 5 Sideroad, Milton ON
February 25 at Bob Rumball Centre 7801 No. 5 Sideroad, Milton ON
March 11 at Bob Rumball Centre 7801 No. 5 Sideroad, Milton ON
March 25 at Milton Gospel Hall 306 Ontario Street North, Milton ON
April 8 at Milton Gospel Hall 306 Ontario Street North, Milton ON
April 22 at Milton Gospel Hall 306 Ontario Street North, Milton ON