Carrie LeClair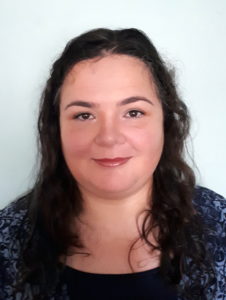 From front-line staff to CLNH Manager, Carrie LeClair has done it all! 
Carrie started working with us in 2006.  She started part-time at CLNH providing 1:1 support to an individual in all areas of their life; work at Milton Horizon Packaging, accompanying to appointments and grocery shopping, banking and recreational activities.
Carrie moved programs temporarily to Comset and Horizon Packaging Georgetown.  Later, she returned to Milton programs and began supporting people in our Enhanced SIL (Supported Independent Living) program.  She has spent time as a front line worker in our homes and day programs.
Carrie was one of the first front-line staff in Specialized Services when Specialized Supports was in its infancy. She worked as a Facilitator with the Hub day program before becoming Hub Program Lead.  A few years ago Carrie became the Program Lead of the Farmhouse in Georgetown and she recently accepted the position of Farmhouse Manager.
Carrie believes that with with great teamwork, great things can happen!
Way to go Carrie!