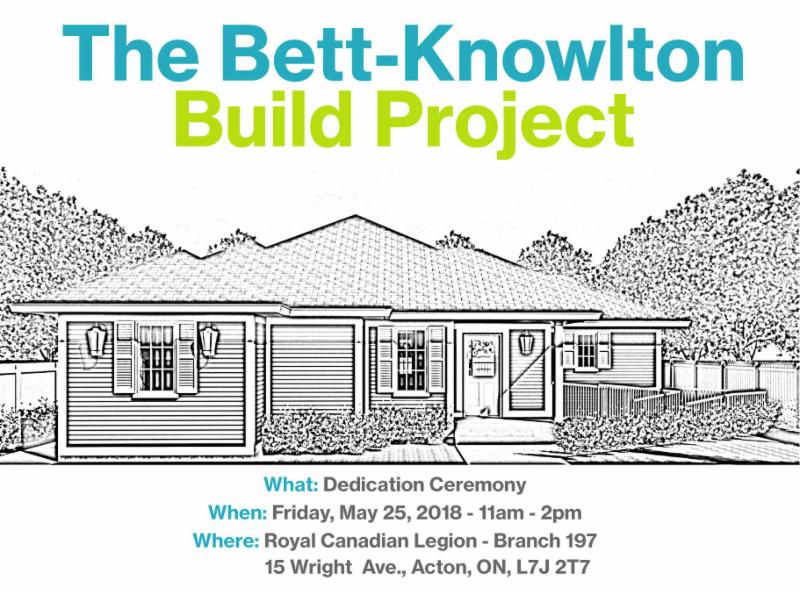 Please follow this link to read about all of the details.
NOTE:  You must RSVP here:  Eventbrite RSVP
What:  Dedication Ceremony
When: Friday, May 25, 2018 – 11am to 2pm
Where: Royal Canadian Legion – Branch 197, 15 Wright Ave. Acton ON
Join us for the official Dedication Ceremony as we hand over the keys to our latest home
92 Mill Street West, Acton, ON. The completion of this build celebrates Habitat for Humanity Halton-Mississauga's partnership with Community Living North Halton making this the first of its kind built to accommodate the special needs and accessibility requirements of the men that will call it home.
Itinerary
11:00 – 11:45 Speeches – The Royal Canadian Legion – 15 Wright Ave., Acton
11:45 – 12:30 Ribbon Cutting and House Tour – 92 Mill Street West, Acton
12:30 – 2:00 Lunch – The Royal Canadian Legion – 15 Wright Ave., Acton
Parking
The Royal Canadian Legion – 15 Wright Ave., Acton