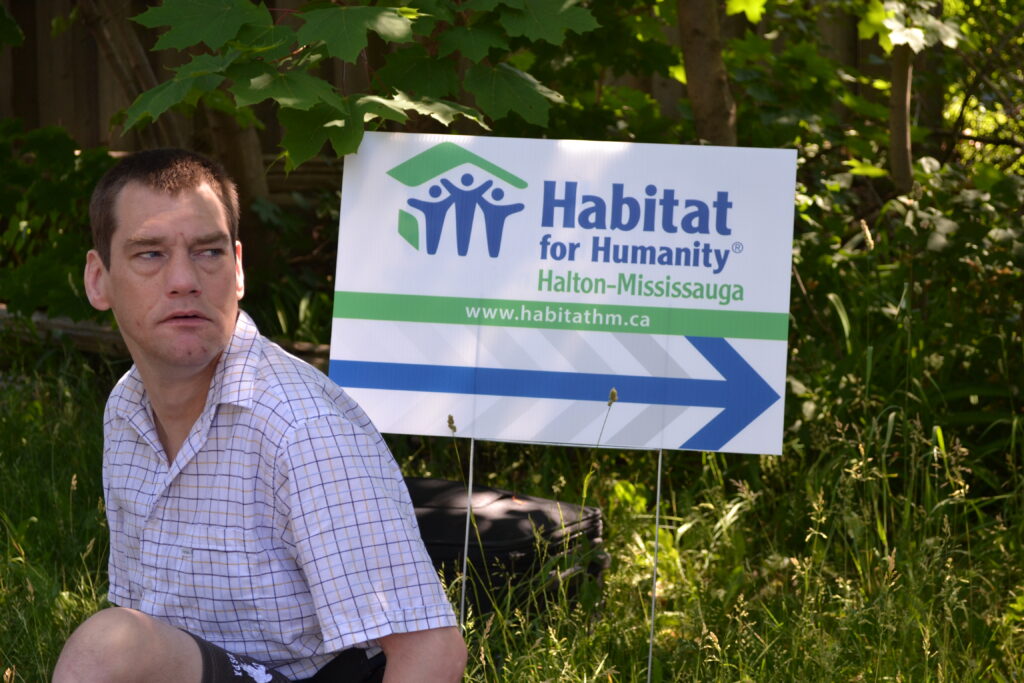 Habitat For Humanity Halton-Mississauga and Community Living North Halton are partnering to build a new home in Acton. This home has been specially designed with the needs of the 4 gentlemen who will be moving into it come May 2017. We are very excited to be a part of this unique and harmonious relationship.
This will be Habitat's #46'th home and our first new house! Three of the four gentlemen who will be calling 92 Mill Street West home were in attendance at the June 24th Launch, and helped to kick off the HUGE project.  Read more about the project or donate to the build by following this link.
We invite you to visit the Habitat For Humanity Halton-Mississauga's website and Facebook Page – this is an amazing agency that does amazing work!
As the house build progresses, we will be posting updates and photos both here and on our Facebook Page, so visit often.
Details about the June 24th Ground Breaking Ceremony can be found here.