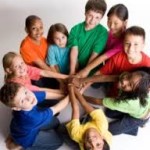 For Families and Caregivers supporting someone with diagnosed or suspected Fetal Alcohol Spectrum Disorder (FASD)
The Halton FASD Resource Team offers free case conferences to Parents & Caregivers who would benefit from:
❒ A better understanding of the needs of individuals living with FASD
❒ Shared beliefs and priorities
❒ Coaching with an FASD perspective
❒ Expand skills and knowledge within the family's circle of support
Who attends: All members of the individual's support team (e.g. teachers,
educational assistants, respite workers, etc.) are welcome to participate.
With parent/guardian consent, case conferences can be requested by any member of the support team. The affected individual does not attend the case conference.
The case conference does not include direct access to services, diagnosis,
or medical consultation.
Please click here to be directed to the flyer for 2018 Dates
For referral packages, visit www.HaltonFasd.ca
If you have questions, contact Sue Brooks at sueb@rockonline.ca