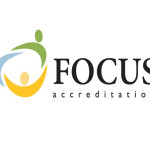 IT'S OFFICIAL! We have been informed that CLNH has been accredited by FOCUS for a 4 year term!
Allow us to "toot our own horn" for a moment:
Out of a possible score of 396 we scored 390!  Accreditation is awarded with a score of 309.  That is outstanding!
Well done everyone!
Want to know more about FOCUS?  Follow here to learn more.
The basics:
FOCUS was established when people said there was a need for an accreditation system that reflects the way community and social services are provided in Canada. FOCUS is grounded in Canada's cultural diversity, expectations and needs.
FOCUS believes that community service organizations are in a continuous state of learning, improvement and change. Accreditation is a way of validating an organizations progress and ability to meet standards. When an organization is accredited, people who use services have an assurance of quality, and can feel confident that the organization is committed to continuous improvement.