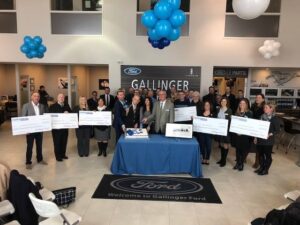 What a generous and wonderful surprise! A HUGE thank you to Gallinger Ford Lincoln for the $8,500 donation to our Vehicle Fund.
Our vehicles are purchased with donations, so every dollar raised to purchase a van is very much needed. Our vehicles allow the people we support to be in our community, attend doctors appointments and visit friends and family. As our vans age it becomes increasingly important to replace them with reliable, safe vehicles.
Thank you for helping us get closer to our goal!