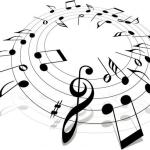 2017 year of Sunday Sing starts again January 15, 2017.
We are fortunate to be able to use the Bob Rumball Centre on 5 Sideroad in Milton again this year.
Everyone is welcome to come at 3:00 pm for a time of singing, sharing and caring.  Most of our regular leaders will be back plus some new exciting ones as well.  Colin will be there to keep us all singing and laughing, Kathy will be playing the piano, Susan and Lee will be in the kitchen, Paul with some helpers will still be telling stories and Sim will still be picking up the pizza!  Plus lots of others to just be friends and helpers.
Sure hope each of you can come with your staff and enjoy an afternoon with use.
Please try to come right at 3:00 if possible so that we can get started on time.
Bob Rumball Centre is the 1st driveway west of Hwy 25 on 5 Sideroad north of the 401.
Dates:
January 15 and 29
February 12 and 26
March 12 and 26