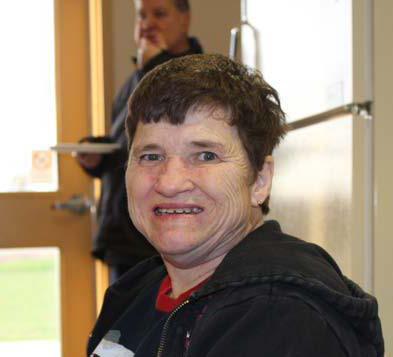 How to Access Services for Adults:
Developmental Services Ontario (DSOs), will provide information to callers, confirm eligibility for services and supports, and help people apply for services that will help them meet their goals and needs.

Developmental Services Ontario Central West Region:
Email: dsocwr@rogers.com
Phone: 1 – 888 – 941-1121
Services for Adults eligible for DSO funding:
---
Residential Accommodations
Community Living North Halton provides residential support to adults with developmental disabilities.
Our homes are located in Milton and Georgetown Ontario.  People receiving support can share a home with up to four other people and support is provided by staff on a shift-rotation basis.
Supports are person-centred and designed to meet each person's needs and goals.
Residential Services include (but are not limited to):
Assist with day-to-day routines
Development of skills in meal preparation, household responsibilities, shopping, budgeting, and including all aspects of activities of daily living
Administration of medications and treatments
Ensure medical, dental and specialist consultations and follow-up is provided
Leisure and recreational activities
Support people to make informed decisions about their lives
Contact Jan Crowe-McManus at jcrowemcmanus@clnh.on.ca for more information, and DSO for availability and funding: 1-888-941-1121
Back to Top ↑
---
Supported Independent Living (SIL)
Supported Independent Living provides adults with an intellectual disability living in their own home or apartment the necessary supports to develop community connections and empowers people to live independently within their community. Supports are tailored to each person's unique needs, abilities, desires and goals as reflected in their life plan. Services include financial planning/budgeting, medical coordination, meal planning/preparation, apartment management inclusive of tenant-landlord issues, organizing social/recreational activities, supporting involvement of the person's family and friends and exercising one's rights.
All people, regardless of their abilities, should have the appropriate supports to allow them to live and function independently in their community.
Contact Rob McGirr at rmcgirr@clnh.on.ca for more information, and DSO for availability and funding: 1-888-941-1121
Back to Top ↑
---
Work/Job Skills and Opportunities
Supported Employment is a program that provides minimum support services and job opportunities to individuals to enable them to be competitively employed in the community.
Community Employment
We assist with job searches, job training and maintaining employment in the community. Job Coordinators will work with the individual and the employer to help the person achieve successful employment within the Acton, Georgetown and Milton areas.
Job Coordinators can also provide the necessary support for a volunteer/work experience, work training and or situational assessment.
CLNH Employment Opportunities
We offer two unique training and employment initiatives that offer people with developmental disabilities meaningful employment.  They are:  Horizon Packaging and The Lunchbox Café & Catering
Work areas are developed to provide meaningful work alternatives and options. Simulated standards and norms of employment are in practice for the purpose of preparing people for competitive work routines within the sheltered work place and as a foundation for mainstream competitive employment. Developing abilities to achieve maximum potential is catalytic towards positive self-esteem, confidence, and independence.
Health and Safety is of priority. Departments follow all aspects of the Ontario Occupational Health and Safety Act.
For more information regarding Employment Supports and opportunities please contact Joel Jamieson at jjamieson@clnh.on.ca or 905-691-0784
Back to Top ↑
---
Recreational Programs
Friday Friends (21-35 yrs)
An enjoyable program created especially for young adults with developmental disabilities to participate in social activities and develop friendships in a fun and supportive environment.
Programs in both Milton and Georgetown
5pm-9pm, twice per month
Dinner provided each week ($10.00)
Activities at the program location (e.g. movies, music, games, sports, dances, etc.)
Community events & activities (e.g. bowling, movies, community events, etc.)
Calendar of activities is coordinated with input from the participants
Friday Friends Milton 2015 Fall Schedule  (Closed Group)
Friday Friends Georgetown 2015 Fall Schedule TBD (Closed Group)
Drop-In Centre (35 yrs+)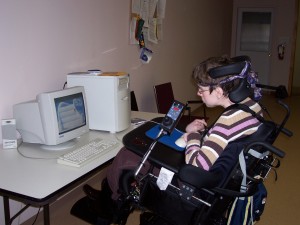 An opportunity for Adults with developmental disabilities to gather in an informal, supportive, and friendly atmosphere to enjoy a variety of recreational activities and social opportunities.
Year round program
Georgetown and Milton locations
Movies, games, crafts, music, coffee time, etc.
$25 twice per year
35 years of age and older
Programs in both Milton and Georgetown
Milton Drop-In 2015 Fall Schedule (Closed Group)
Tuesday Night Troopers 2015 Fall Schedule (Closed Group)
For more information please contact:
Karen Wilson
905-878-2337 x 244
kwilson@clnh.on.ca to inquire about spaces and fees for both recreational programs.
Summer Camps (age: 21+ yrs)
Crafts, games, swimming, indoor & outdoor activities – all with individual needs taken into consideration.
Full day camps
Cost is per week per camper
Locations in both Milton and Georgetown
Spaces are limited each year
For more information please contact:
Karen Wilson
905-878-2337 x 244
kwilson@clnh.on.ca to inquire about spaces and fees.