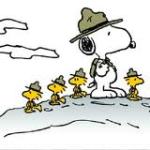 Our Camps provide opportunities to enjoy crafts, swimming, games, indoor and outdoor activities – for Children, and Youth with autism, developmental and physical disabilities.
Please fill out both Registration and Payment information below.
We offer day camps for the following age groups:
Junior Camps ages 5 – 12   
Senior Camps ages 13 – 21
Adult Camps ages 21+
NOTE:
Camp Registration is now closed.  All camps are full for 2017.
Check out some fun pics below, and our "Summer Camp Fun!" photo album on our Facebook page.
For more information, please contact:
Karen Wilson
Community Living North Halton
917 Nipissing Road, Suite B, Milton, Ontario L9T 5E3
905-878-7656 ext.244 or kwilson@clnh.on.ca
Check out these fun photos from just a few of the past year's camp activities: