About CLNH
Providing Support and Services to Children and Adults with Special Needs in Halton Hills and Milton since 1955
Community Living North Halton envisions a society that honours and protects the innate value and equality of each one of its people without discrimination.  We provide support to individuals with special needs and disabilities in Milton, Georgetown and Acton.
We believe that all persons should have the right to experience the security of unquestioned inclusion in their community neighbourhoods in Halton Hills and Milton.
We believe that all persons should have an equal opportunity to maximize their quality of life; to choose their unique life course with respect and dignity; to accept the responsibility and consequences of these choices, and to expect support within the resources of the community.
ABOUT US › OUR MISSION › OUR VALUES ›
What's New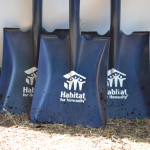 Habitat For Humanity Halton-Mississauga and Community Living North Halton are partnering to build a new home in Acton. This home has been specially designed with the needs of the 4 gentlemen who will be moving into it come May 2017. We are very excited to be a part of this unique and harmonious relationship. This will be Habitat's #46'th home …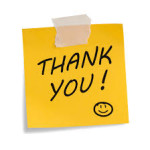 The love and support we have received from all of North Halton has been amazing! As some of you may know the Lunchbox Cafe lost their main commercial deep freezer along with all of it's newly purchased contents a couple weeks ago due to a contained motor fire (no one was hurt, and only the freezer and it's contents were …
Our very own Cheryl Miller has won the FRED SOPLET HUMANITARIAN AWARD ! FRED SOPLET HUMANITARIAN AWARD – in honour of Fred Soplet who was a founding member of OADE and a former school board director of education who took a strong interest in developmental education. The award recognizes the efforts of a person who has demonstrated a high degree of …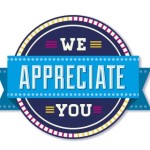 Thank you to United Way of Milton for the lovely letter of appreciation that was sent to CLNH.  Interested to know what it says?  Check it out the full letter here.