About CLNH
Providing Support and Services to Children and Adults with Special Needs in Halton Hills and Milton since 1955
Community Living North Halton envisions a society that honours and protects the innate value and equality of each one of its people without discrimination.
We believe that all persons should have the right to experience the security of unquestioned inclusion in their community neighbourhoods in Halton Hills and Milton.
We believe that all persons should have an equal opportunity to maximize their quality of life; to choose their unique life course with respect and dignity; to accept the responsibility and consequences of these choices, and to expect support within the resources of the community.
ABOUT US › OUR MISSION › OUR VALUES ›
What's New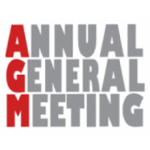 Join us Thursday, September 18th for our 59th Annual General Meeting. This year the reception and meeting will be held at E. C. Drury School for the Deaf:  215 Ontario St., Milton in the auditorium (building A2, parking lot P2). Check in begins at 5:30pm; light refreshments until 6:30pm; Meeting begins at 6:30pm. Please RSVP to info@clnh.on.ca To view flyer and …
It's HERE!  The 18th Annual CLNH Golf Tournament has been set for Tuesday, September 16th at Piper's Heath! Register early to ensure your spot at our event.  Please find the registration form online here. In addition to the golfing there will be prizes, FOOD, wine and beer samples, more FOOD, games, silent action and yes – FOOD!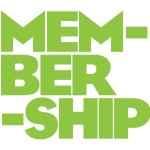 It's that time of year again. . . time to renew your CLNH Membership! As a member of Community Living North Halton, you are supporting our commitment to assist children and adults with a developmental disability to live, work and play in a community where everyone belongs and is valued. Membership with Community Living North Halton gives you: The opportunity …